Danube Day 2019 in Germany
Danube Day 2019
This year, Bavarians celebrated Danube Day (29th June) in close partnership with their Austrian neighbours at the "Haus am Strom" in Untergriesbach – right near the Austro-German border in Jochenstein (a short journey from Passau).
Highlights included presentations introducing JDS4 (launching this month too!), in addition to presentations pertaining to two Interreg initiatives: the Danube Sediment Project and DAREFFORT, including demonstration of taking and analysing samples Environmental education for a school class from Austria
In attendance were representatives from:
the ICPDR;
the district administration in Passau;
local nature conservation authorities
the city of Passau;
Donaukraftwerk Jochenstein AG;
the Water Authority Agency at Deggendorf;
the Bavarian Environmental Agency;
the Water Authority Agency of Ingolstadt;
Bavarian State Ministry of the Environment and Consumer Protection.
When it comes to the importance of JDS4, Prof. Dr. Benno Kügel – of the Water Authority Agency, Ingolstadt – said: "For me, the word "Joint" in Joint Danube Survey is the most important word. Only together we can reach our aim for a cleaner, safer and healthier Danube."
Furthermore, Bavaria will be the guests of honour at Austria's own Danube Day celebrations! So representatives from Germany will travelling to Vienna for the Austria's activities planned for Danube Day, this year taking place in the capital's Museumsquartier on June 13th.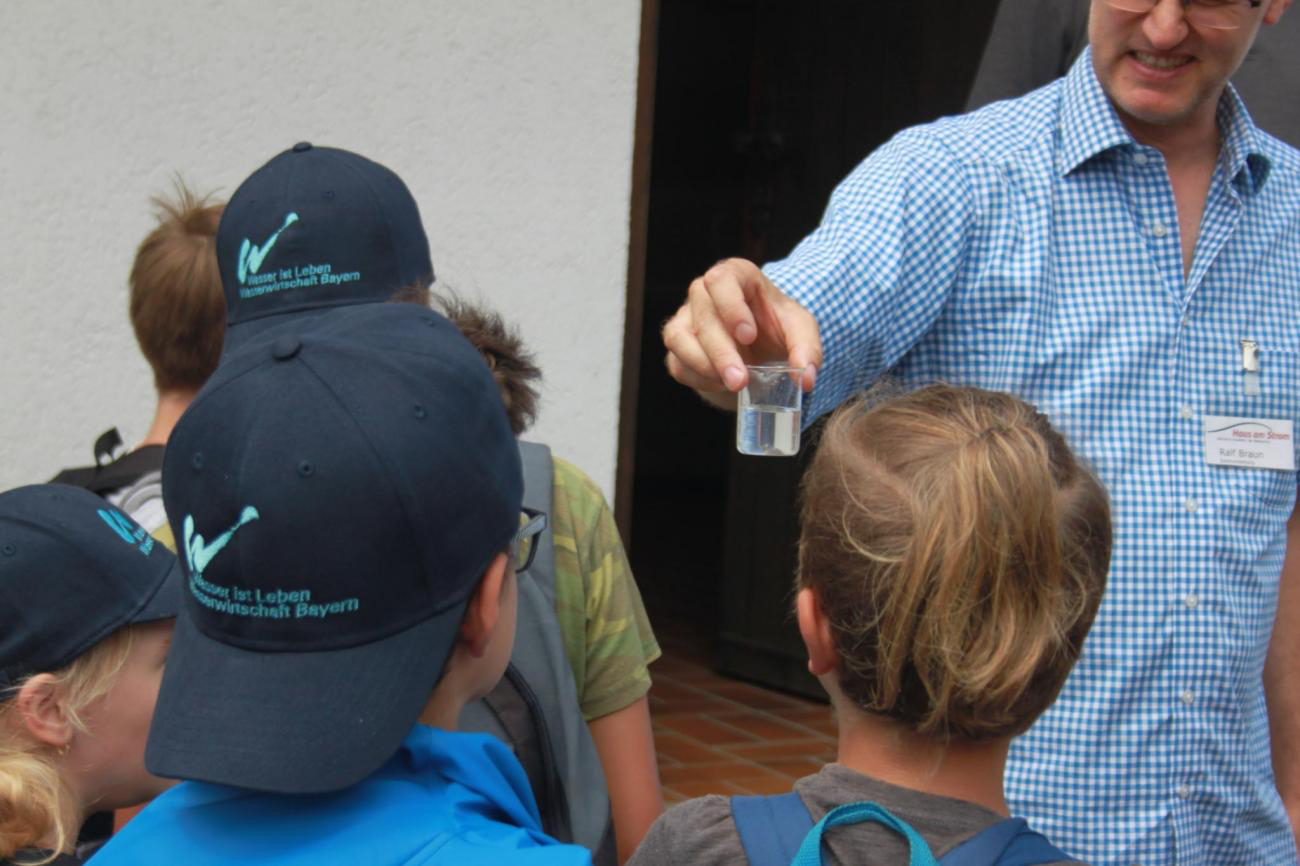 Baden-Württembergers on the other hand, are planning an Aktionsnachmittag zum Thema Donau – an afternoon of Danube-related activities for kids. This will include handicraft workshops with kids, and book-reading sessions focusing on the Danube as well as its rich variety of flora and fauna. Furthermore, they aim to create their very own 'Danube fish tank' (built inside a shoe box) and a 'raft' (comprised of recycled wine corks)! The Danube Day festivities for Baden-Württemberg will take place at the Stadtbücherei in Neu-Ulm, on 27th June from 4-6pm.
For additional details regarding the ongoing programmes for Danube Day in both Bavaria and Baden-Württemberg, check back here, or pay a visit to the Twitter accounts of either Lebensministerium Bayern or Ulm's Donaubüro.

Danube Day 2018


In 2018, Bavarians got active over two days of festivities including a mass litter-pick in Neuburg, a mass river swim at Ingolstadt and accessible tours of the floodplain forest at Schloss Grünau. Environment Minister Huber also signed a declaration to create a human-free Danube island as a 'paradise' for birds.
The 2018 Art for the Danube - Danube Art Master competition asked young people from Bavaria to consider how they would help the Danube. Children from 12 schools responded by presenting environmental messages through video and riverside artworks. Exciting prizes included an animation workshop with TrickFilmStudio and art workshop with land artist, Christina Diana Wenderoth. Check out Bavaria's competition website and facebook to view the winning entries.
In Baden-Württemberg, the International Danube Festival opened with a parade of 650 vibrantly coloured flags representing Danube diversity, designed by Serbian and Croatian artists. During the festival, visitors could explore large-scale interactive models to learn more about rivers: how they form and change over time, how to prevent flooding and even how they feel between your toes! Among the river exhibits was a giant sand box demonstrating how flowing water forms a river channel and a bare-foot water path so you can experience the materials that make-up the riverbed. Experts also led tours of the new flood protection scheme. Visit the Donaufest website and Donau Büro website, twitter feed and facebook page for more details.
Contact & Further information
To see how all the countries are going to celebrate in 2019, go to our Events In Countries page. You can also revisit 15 years of German Danube Day celebrations via the general Review page.

For the latest news, please contact Germany's country coordinators:
Federal Level:
Heide Jekel of the Federal Ministry for the Environment, Nature Conservation and Nuclear Safety on +49 228 99 305 2521; Heide [dot] Jekel
bmu [dot] bund [dot] de or view the ministry calendar of events.
Bavaria:
Thore Gauda of the Bayerisches Staatsministerium für Umwelt und Verbraucherschutz on +49 (0)89 9214 – 4369; Thore [dot] Gauda
stmuv [dot] bayern [dot] de. See also the ministry's website for further information.

Baden-Württemberg:
Ute Hellstern of the Regierungspräsidium Tübingen on +49 7371 187 – 338; Ute [dot] Hellstern
rpt [dot] bwl [dot] de. See also the websites of the Regierungspräsidien Baden-Württemberg and Regierungspräsidium Tübingen.
Ulm/Neu-Ulm:
See the Donaubüro website, facebook and twitter feed.
Gallery